Choosing gifts can take up more time than we care to admit and with that in mind, please allow me to help!
I suggest we make giving the gift of art the norm. Big statement!
Why?
Because giving art has the potential to support your local economy. Every artist is a small business and artists live and work in every community. Buying art directly from local artists or commissioning them for a custom piece helps their small business and your local economy thrive.
Also contrary to conventional wisdom, there is plenty of affordable art for sale.
Gifting original art is environmentally friendly too. Original Art is not mass produced and imported with a huge carbon footprint.
Gifting original art shows thoughtfulness. It shows you cared enough to buy your unique and special person something unique and special. Buying art is really an emotional experience and if you can't make up your mind which piece, you can always choose an artist's gift voucher.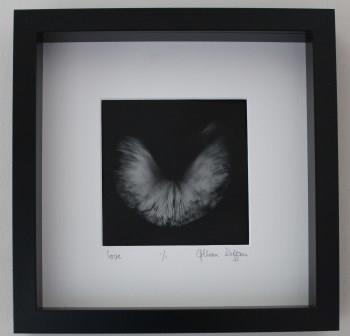 My daughter got engaged quite suddenly - yet not surprisingly! I gave this artwork as a gift because I thought it looked like a heart and symbolised the huge love these two wonderful people have for each other. She thinks it looks like wings - either way, I felt it was a perfect gift for a wonderful occasion. The original Irish garden mushroom and I were involved in an accident with the root of a tree!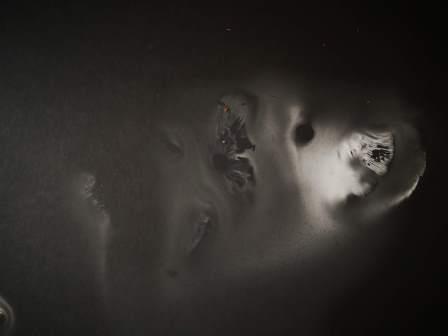 The mushrooms never fail to surprise me. I was astonished to see a dogs profile in this sporeprint. I found a flush of large cream coloured garden mushrooms in amongst some larch stumps at the back of the house. I had noticed them last year so I cleared away the ground ivy last summer in anticipation. I was rewarded with loads of these magnificent fungi. They were quite large, fluted and produced fantastic shapes and shades. The insects and animals didn't seem to be interested which is always a bonus.
This is a large painting, 50 x 70cm, and sits in a dog loving, water sport fans' new kitchen!