I found my first chanterelles in a nearby wood in August. Their rich yellow stood out against the dark path margins. I got envious looks from some passing foragers during my walk.
They are highly regarded by enthusiasts and make a great addition to any dish containing mushrooms.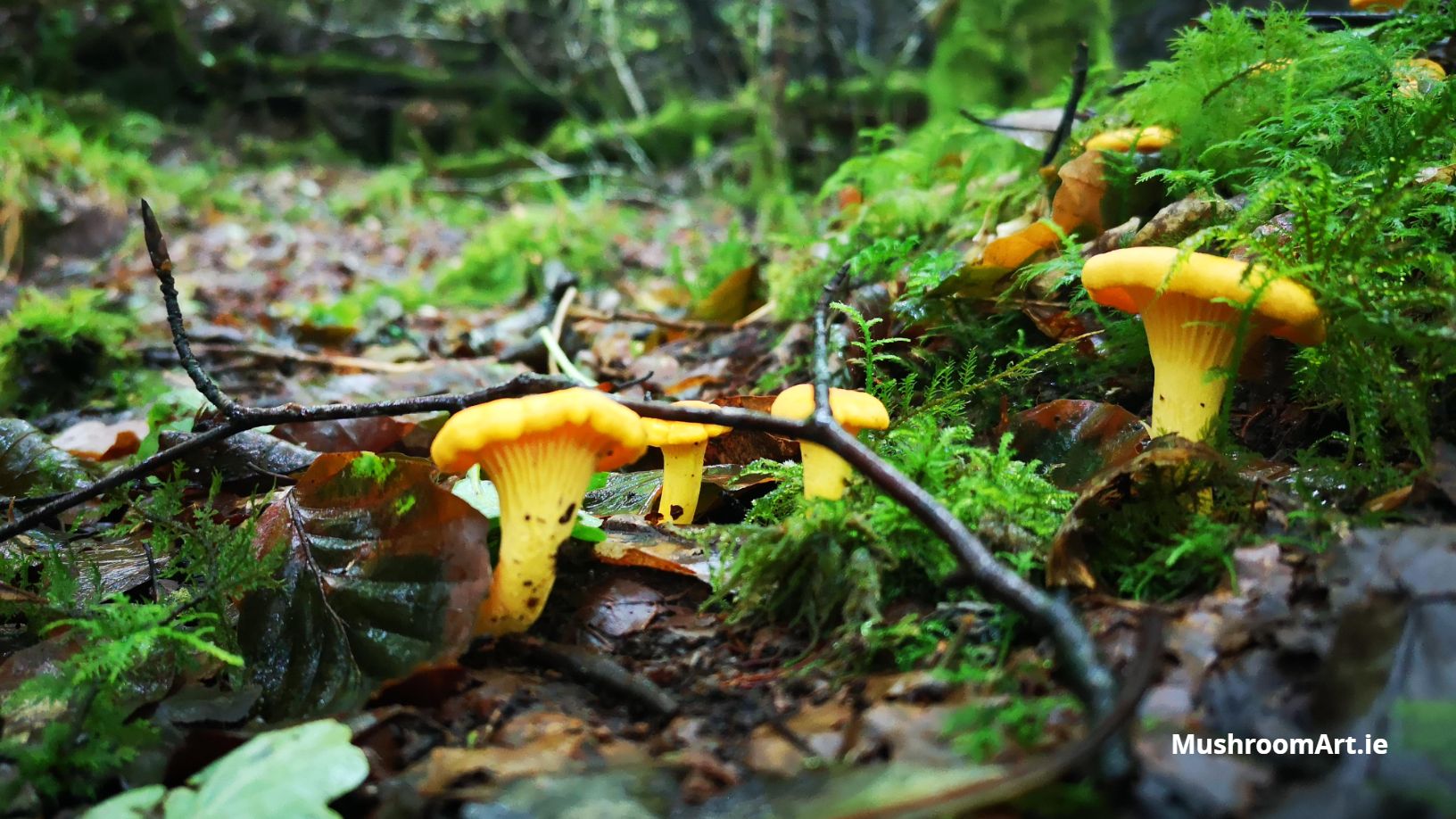 This painting is made using wild mushrooms picked sustainably in the nearby woods. The frame (purchased) is 30cm high x 40cm length x 4cm deep which can be hung. I used burgundy red card in a white frame with Perspex.