This painting was made using the False Death Cap (Amanita Citrina) growing under some beech trees behind the house. There were very gregarious this year.
As the name suggests, it is a cousin of the deadly Death Cap (Amanita Phalloides) but it is not harmful.
They produced a lovely clear white spore pattern.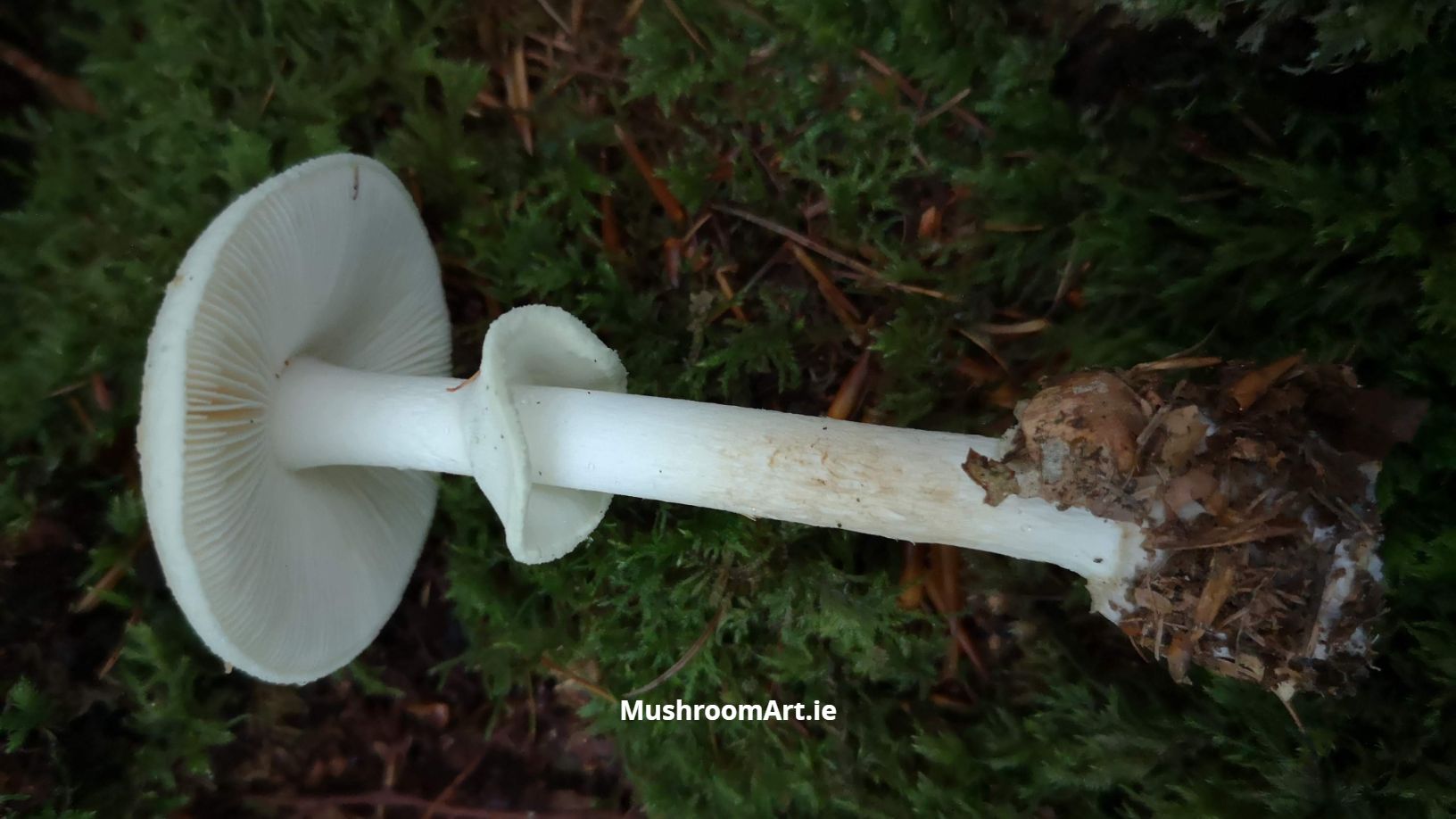 This painting was made using wild mushrooms picked sustainably in the garden. The frame (purchased) is 30cm x 40cm which can be hung. I used a burgundy red card in a white frame with perspex.
All my artwork is mounted, framed and shipped free worldwide.