I discovered a large group of Deer Shield mushrooms growing around the stump of an old Monterrey Pine at the front of the garden, enjoying the sunshine.
They produced this wonderful shade of orange brown which reminds me of the foxes that travel through the garden every day.
I also got a new mushroom knife for my birthday!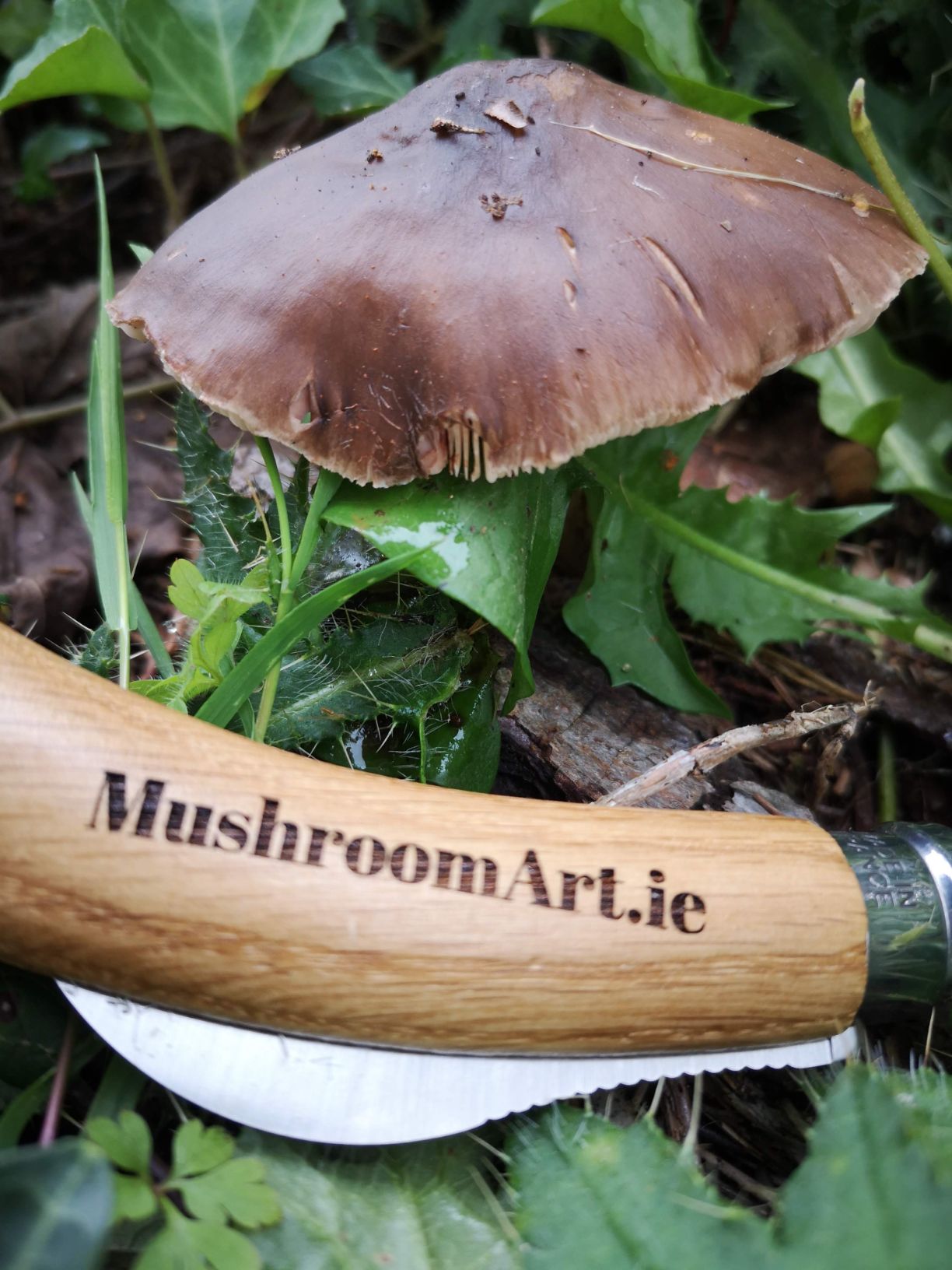 This painting was made using wild mushrooms picked sustainably from the garden. The frame (purchased) is 30cm high by 40cm long which can be hung.
I used a forest green card and a white frame with perspex.
All my artwork is mounted and framed with free shipping worldwide.