Knights and Shields
€125.00
I made this painting using a combination of Knights and Shields, the common names of Tricholoma and Pluteus genus.
I like medieval connection and the wobbly knights allow the spores to mingle in the draught.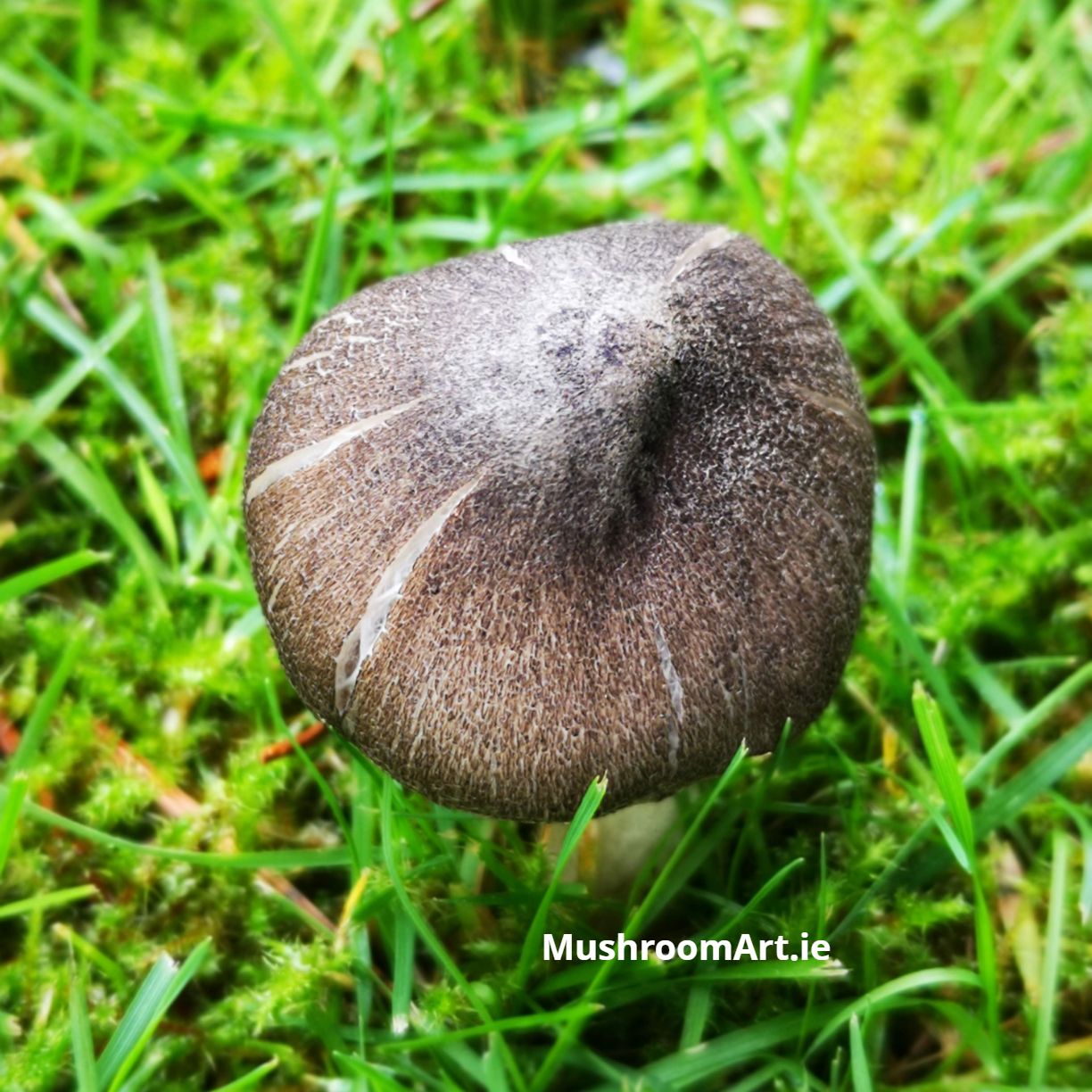 This is a grey knight growing in the lawn.
This painting was made using wild mushrooms picked sustainably from the garden. The frame (purchased) is 30 cm x 40cm which can be hung.
I used a black board in a black frame with perspex.
All my artwork is mounted and framed and includes free shipping