This large piece was made using Cavaliers, a Wood Blewit, Earthy Powdercaps and some Scurfy Twiglets and Deceivers. The names are so entertaining!
I created this in two stages: Firstly, I lay the large mushrooms on the board, allowing air currents to flow around them to create the ephemeral spore swirls. Secondly, I added the smaller mushrooms, covered them to create the classic defined patterns.
I am very happy with how some merged and some stood still.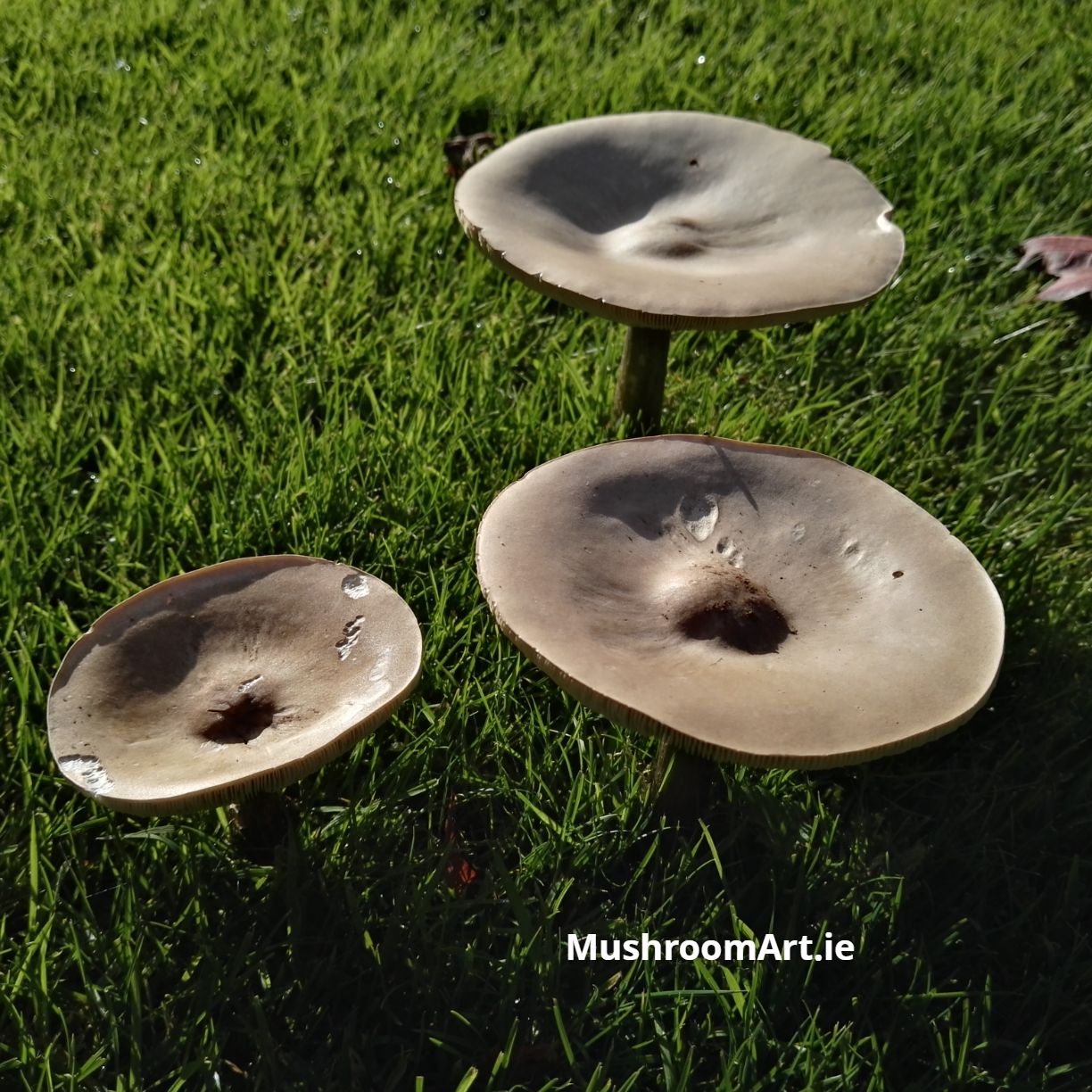 This artwork is made using wild mushrooms picked sustainably in my irish garden. The frame (purchased) is 53 high x 53cm long x 5cm deep which can be hung. I used a blue grey card and a handmade solid wood frame in white.
All my artwork is mounted, framed, sealed and ready to hang.