A Group of these mushrooms appear every year behind the house amongst a line of Larch stumps. I cleared away the encroaching ivy to make sure they had room this year and they didn't disappoint. Lots of them appeared in a big circle stretching about 3 metres from the boundary birches to the patio flower bed.
Some were wobbly, some were even and so gregarious that I got plenty of spore prints of all shapes and sizes.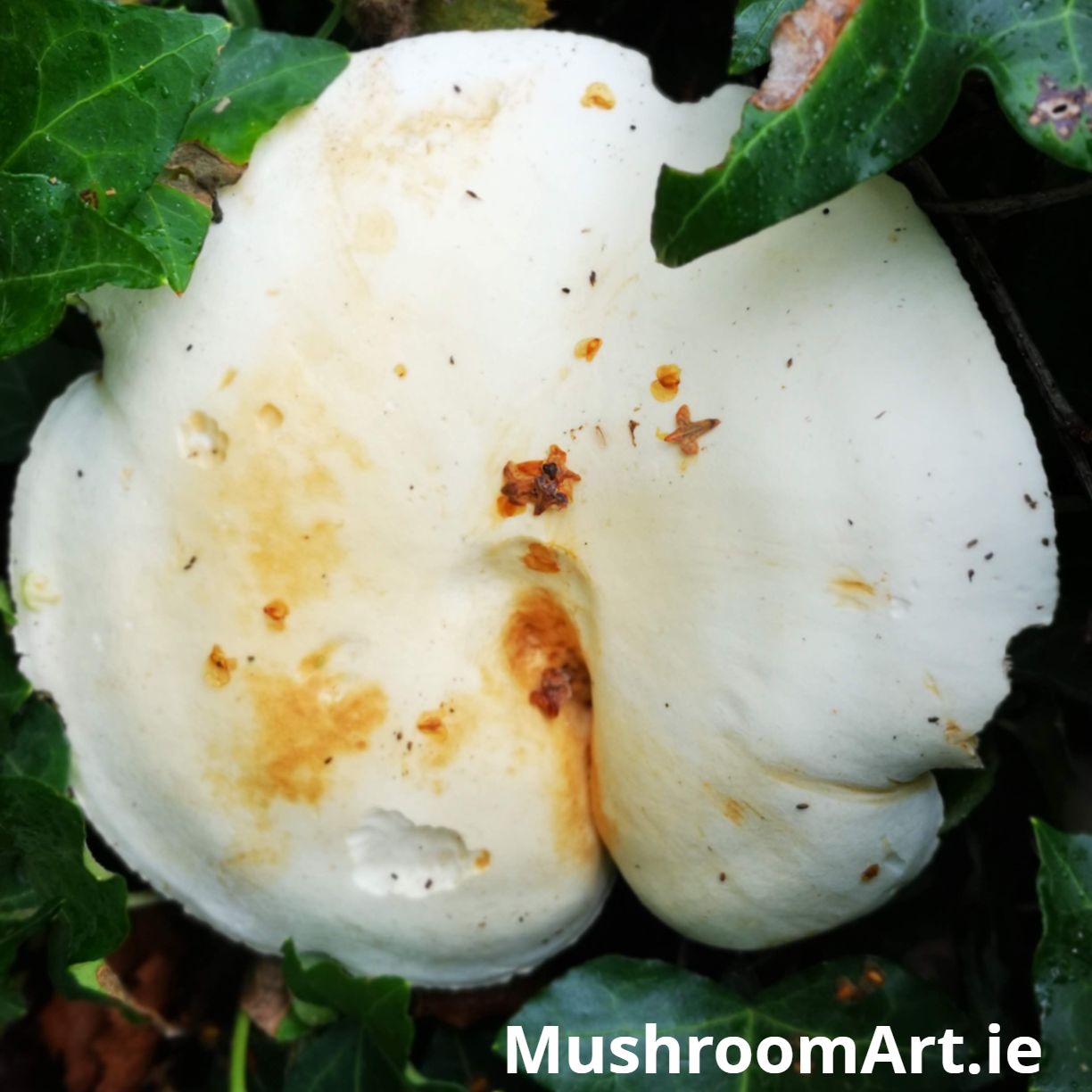 This print is made using wild mushrooms picked sustainably in the garden. The frame (purchased) is 32.5cm high x 42.5cm length x 4cm deep which can be hung. I used black card with a black frame (perspex) which can be hung.
Wood, Trees in Ireland, Edible mushrooms Ireland, Poisonous mushrooms Ireland, Mushrooms Ireland, Mushroom Identification Ireland, Irish mushroom identification, Forest, Ireland Forest, Irish Garden mushrooms, Irish wild mushrooms, irish garden mushrooms, artwork, irish artist, painting, modern art, art online, modern irish painting, online art store, contemporary irish art, buy art online, online artist