This piece was created using some Clouded Funnel, a Wood Blewit, a Grey Knight, some Earthy Powdercaps and a few Bonnets. I really enjoy identifying mushrooms especially when the names are as wonderful as this collection. The common names usually are what they say on the tin! The Powdercaps really do have lots of spores and make vibrant white sporeprints. These are Irish garden mushrooms were picked fresh from the lawn around the house.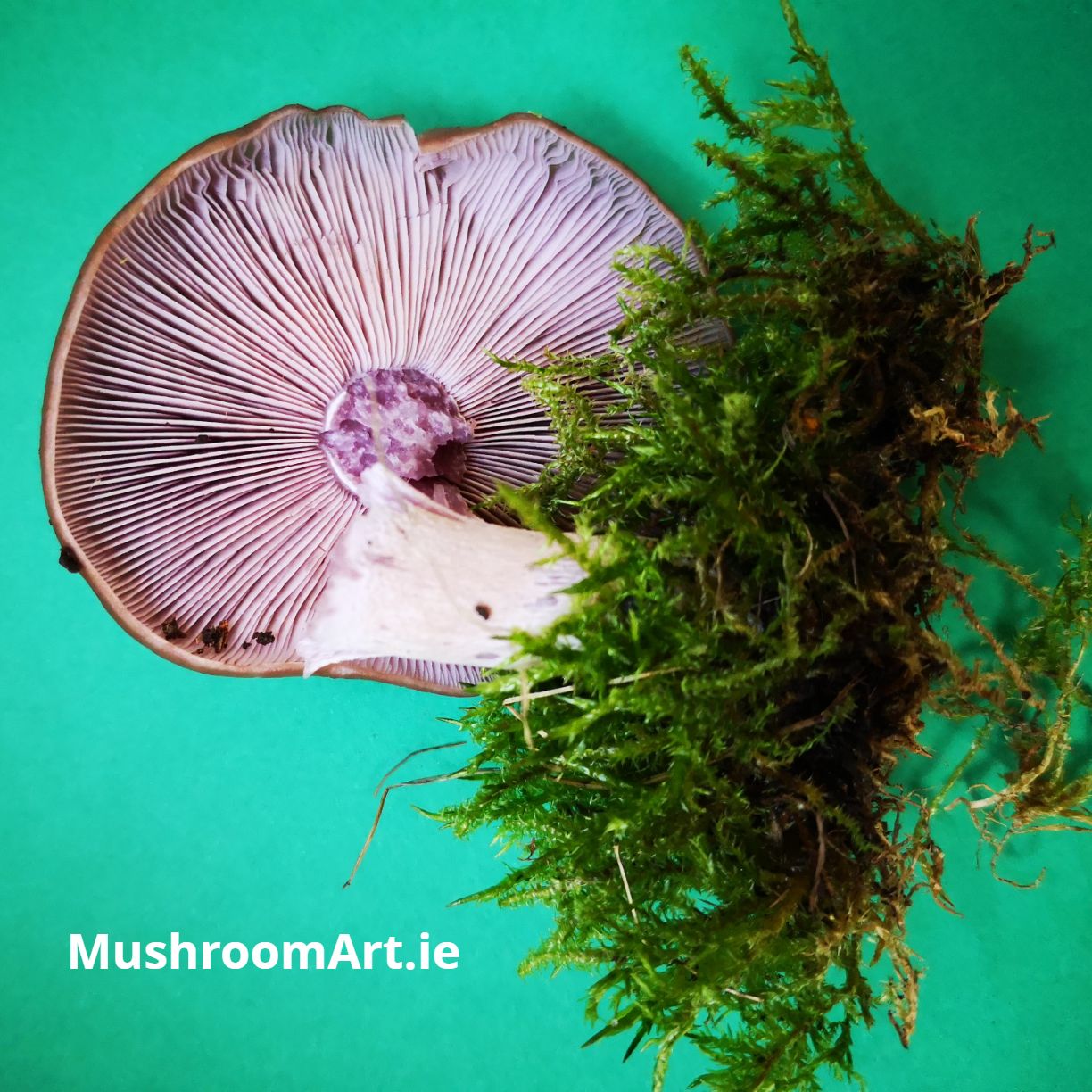 This artwork is made using wild mushrooms picked sustabably in my irish garden. The frame (purchased) is 30 high x 40cm long x 3cm deep which can be hung. I used a blue grey card and a standard white frame.
All my artwork is mounted, framed, sealed and ready to hang.