The Slender Parasol
€149.00
I used a Slender Parasol mushroom (Macrolepiota mastoidea) for this piece. I found a group of these elegant mushrooms in the woods behind the house. They are quite common in woodlands and is a good edible species provided you are confident it is not the Shaggy Parasol (Chlorophyllum rhacodes) which can cause stomach pain and vomiting in some people.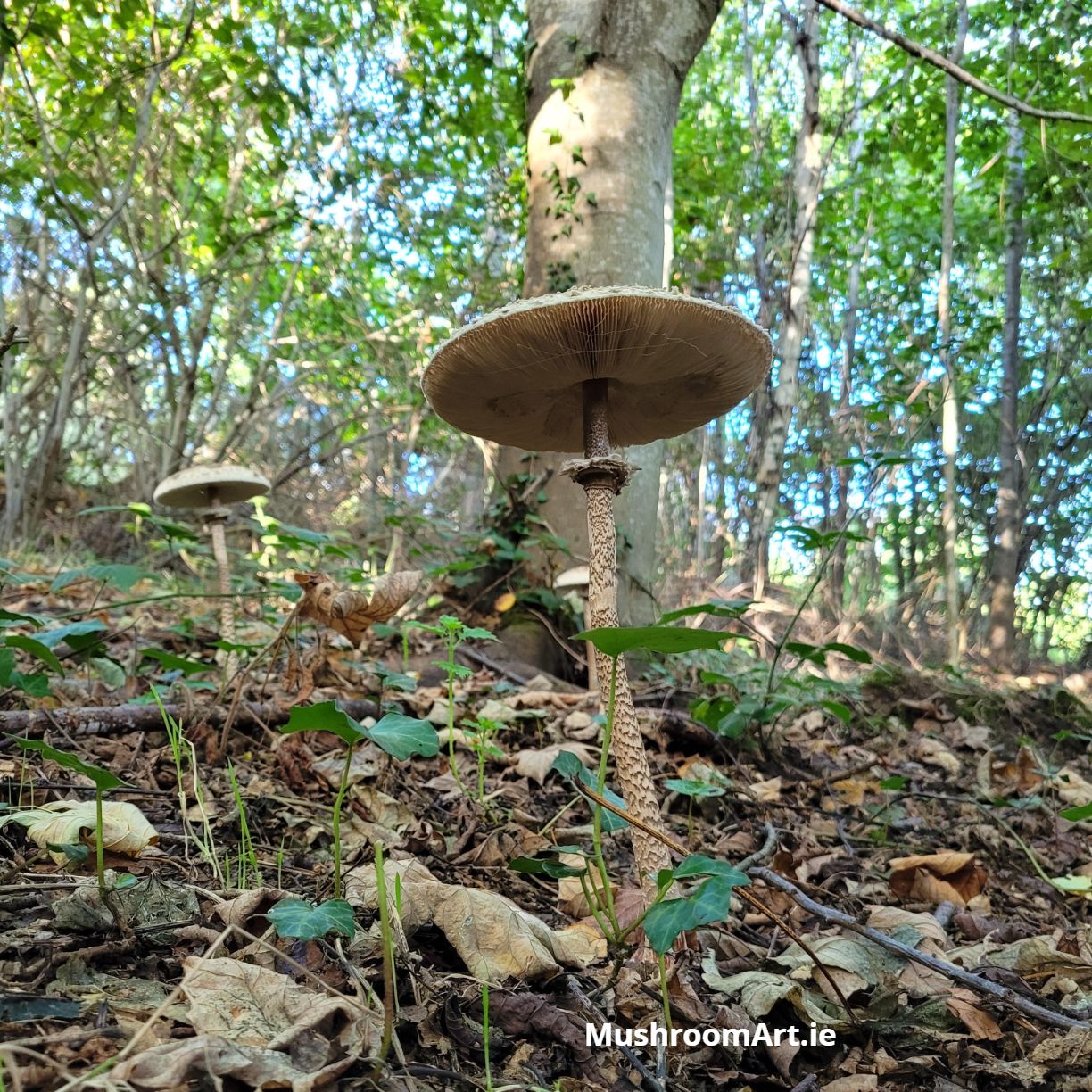 The description 'mastoidea' probably comes from the Greek 'mastos' meaning breast.
This print is made using wild mushrooms picked sustainably from nearby woods.
I used grey card and a white frame with glass.
The square, wooden frame (purchased) is 40cm high x 40cm length (16"x16") which can be hung.
All my work is mounted, framed, sealed and ready to hang.
For care instructions, please click here.